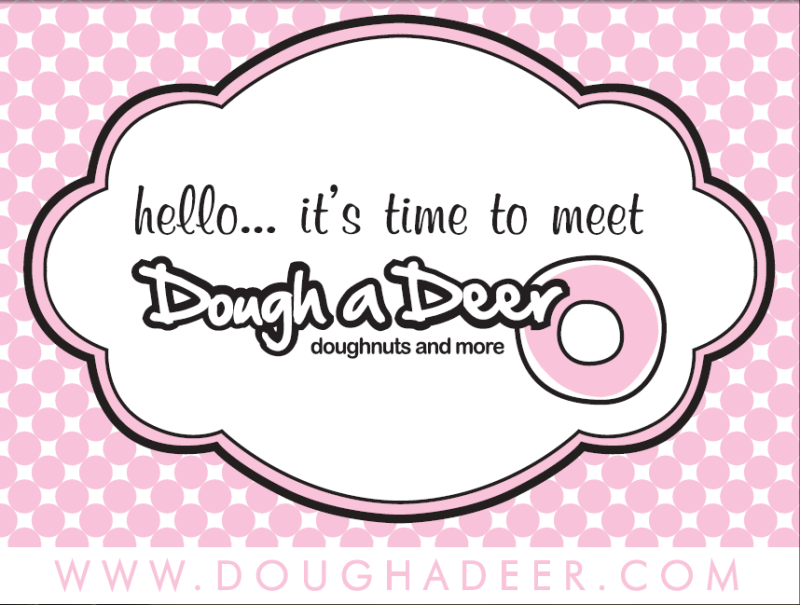 I've got some REALLY awesome stuff coming up in March for Dough a Deer and I thought i'd let you guys know what what you can look forward to! :)
Lots of stuff I am realllllyyy excited about and can't wait to have photos for all of you to see!!!
1. New packaging!! YES, we're going to pump up the packaging!!! It is still in the works and I am looking at a few Eco friendly options! I am excited to be able to offer gift packaging too in March!
2. Blog revamp! I'm talking buttons, backgrounds, advertising spots and the works!! :) It'll be like my second website :)
3. New doughnut flavors!
4. Savory doughnut options!!
5. The introduction of Dough daddies...Designer doughnuts!!!
So there you have it, if you loved us before you're going to love us even more next month!!! We can't thank you all enough for the support and friendship!!! You guys all ROCK and we do this all for you!!!! :)
<3 Love and Dough,
Nicole