OoOoooO lots of people helping to spread the word about Dough a Deer and I can't be thankful enough!!! I just wanted to take a minute to show some love back!!!
DJ Tasos and the amazing people at LSM entertainment rock! For all of your DJ and lighting needs these guys will far surpass your expectations! Check us out on their preferred vendor list!
The LOVELY Christine Bentley should be the only one you trust with your photos on your wedding day! Her eye for details and her amazing editing skills will leave you saying "yay"! Find me in her preferred vendors list! **that's a photo from our wedding!**
This is seriously the most beautiful bridal shop I have ever seen! Anna and Amy did such a fantastic job with the decor and their vision! Truly an amazing bridal experience! Dresses and accessories! You have to visit! See me on their preferred vendors list!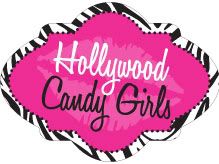 Okay...Jackie at Hollywood Candy Girls is my hero! She took something simple like candy and turned it into a ridiculously successful business and her work is PHENOMENAL! Do you need a candy buffet for your wedding or event? There is no where else you should go! Check out the blog entry about us! :)
Courtney at Pizzazzerie is fabulous. Seriously...check her blog out, she has SO MANY FANTASTIC IDEAS!!! Check me out in her Gourmet Guide! :)

Tanya at Save the date for cupcakes is also ultra fabulous! She is so sweet, she posted our dessert table we did we etsy sellers! Guess what else?! Her site is FLIPPING ADORABLE! Check out all the dessert table inspiration! Check out OUR dessert table!
If I missed you, I suck...everyone else that will be posting about Dough a Deer in the future, YOU ROCK!!! <3